Regular price
$249.00 USD
Regular price
$299.00 USD
Sale price
$249.00 USD
Unit price
per
Sale
Sold out
30-Days Guarantee

3-6 Days Shipping
Innovative Fall Detection Technology: Med-Watch Fall Detection smartwatch is equipped with a highly sensitive accelerometer and gyroscope to detect falls, offering an extra layer of safety for seniors and individuals with medical conditions.
Real-Time GPS Location: Integrated GPS provides accurate real-time location tracking. Great for caregivers or family members who want to stay connected with their loved ones.
Health and Fitness Tracking: Apart from fall detection, the watch offers other health tracking features like

 

blood pressure, heart rate, blood oxygen monitoring and step counting

 

to help monitor overall health and well-being.
100%Water-Resistant: The Med-Watch Fall Detection is built to withstand extreme water exposure, making it suitable for use while swimming.
Easy to Charge and Long Battery Life: The watch comes with a convenient charging dock and offers long battery life, making it reliable for daily use.
Please note that the Med-Watch Fall Alert smartwatch does not include a SIM card with the purchase but can be purchased at your local carrier. Med-Watch Fall Alert is only compatible with T-Mobile  as SIM card provider.
Share
View full details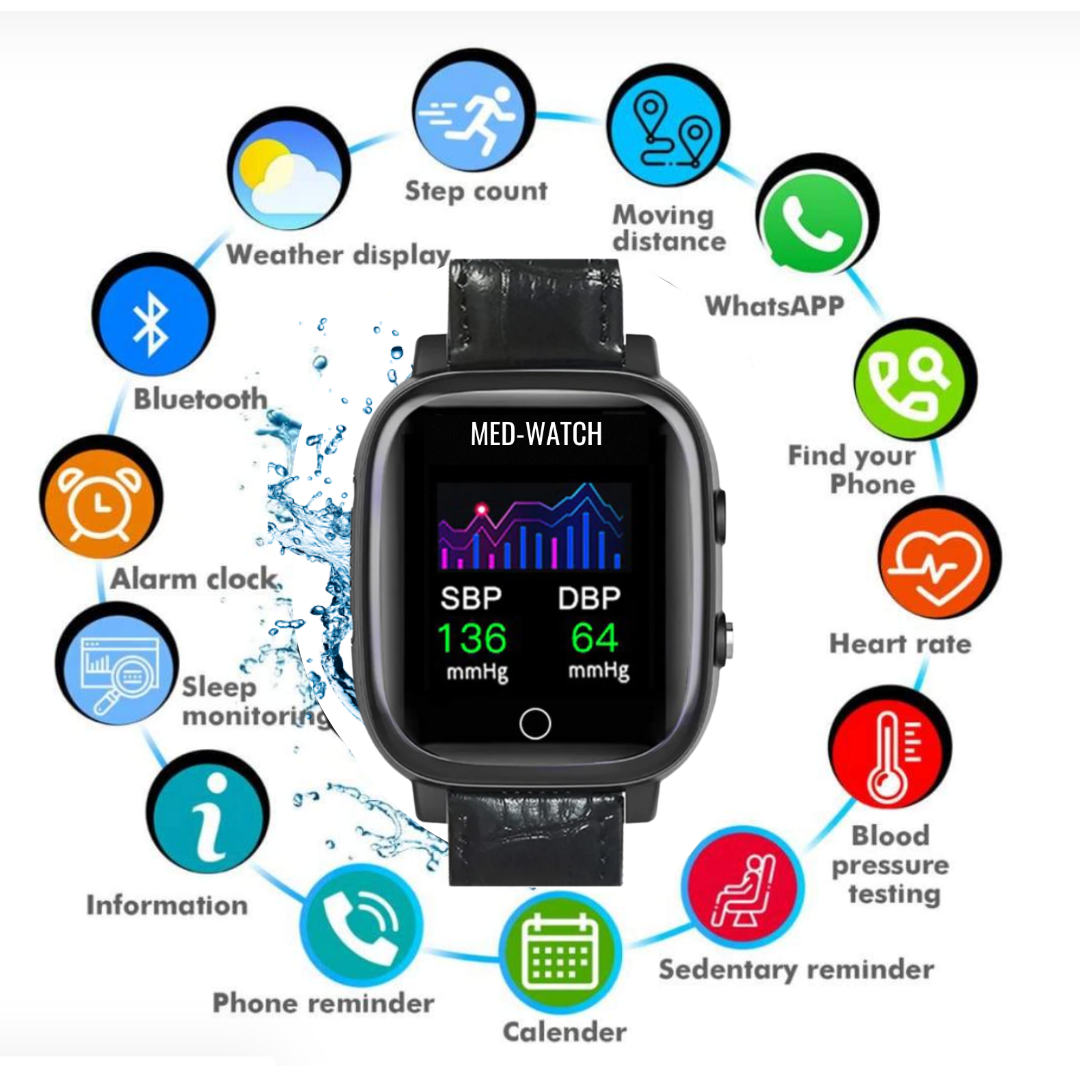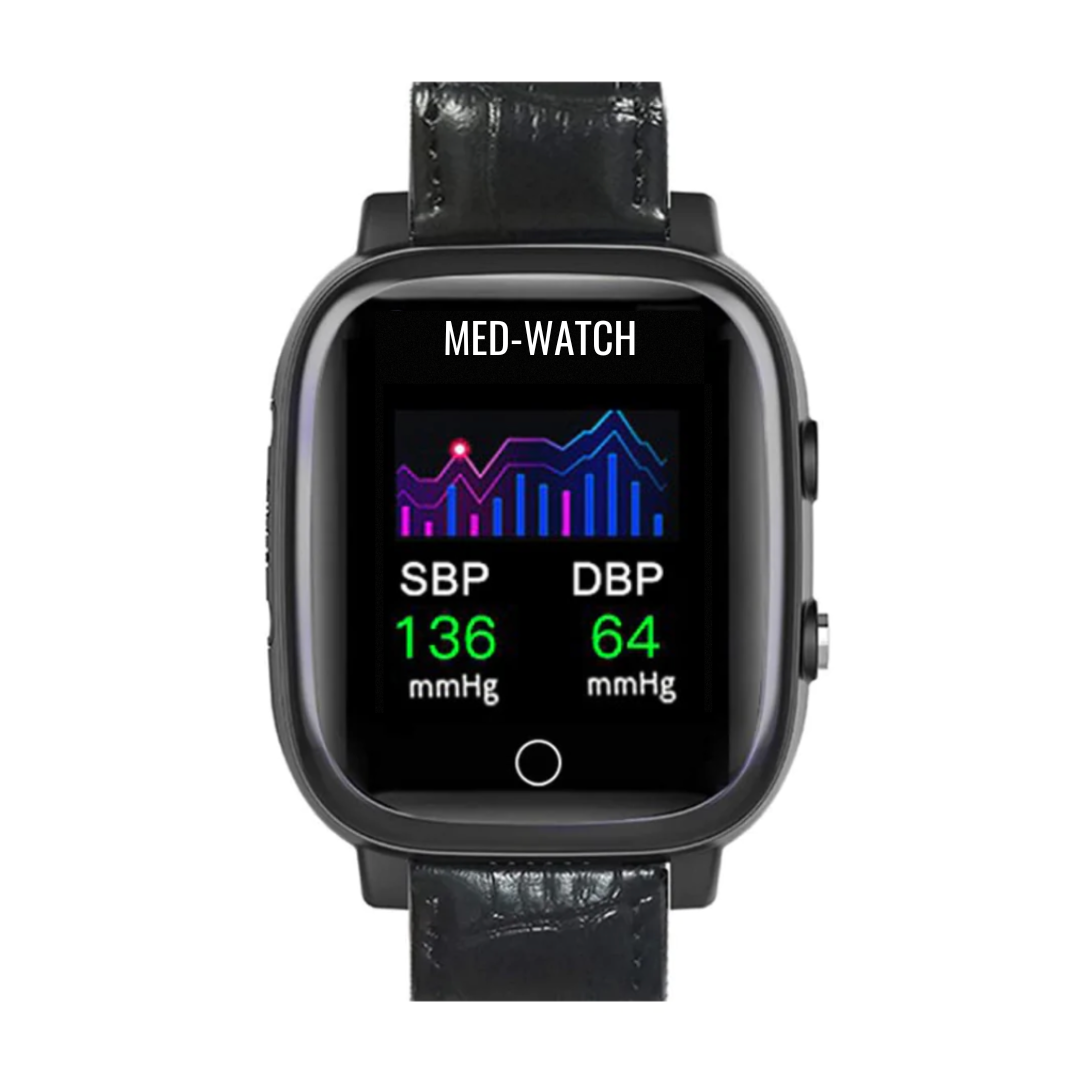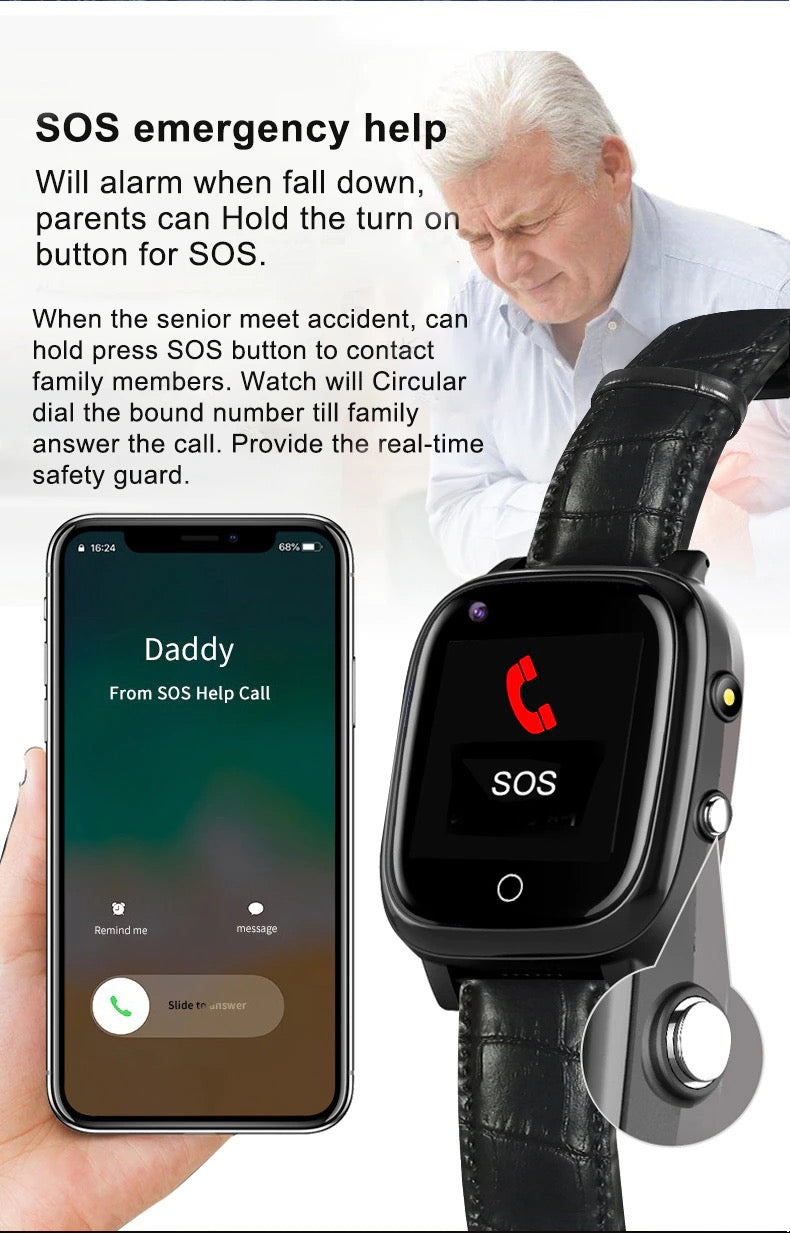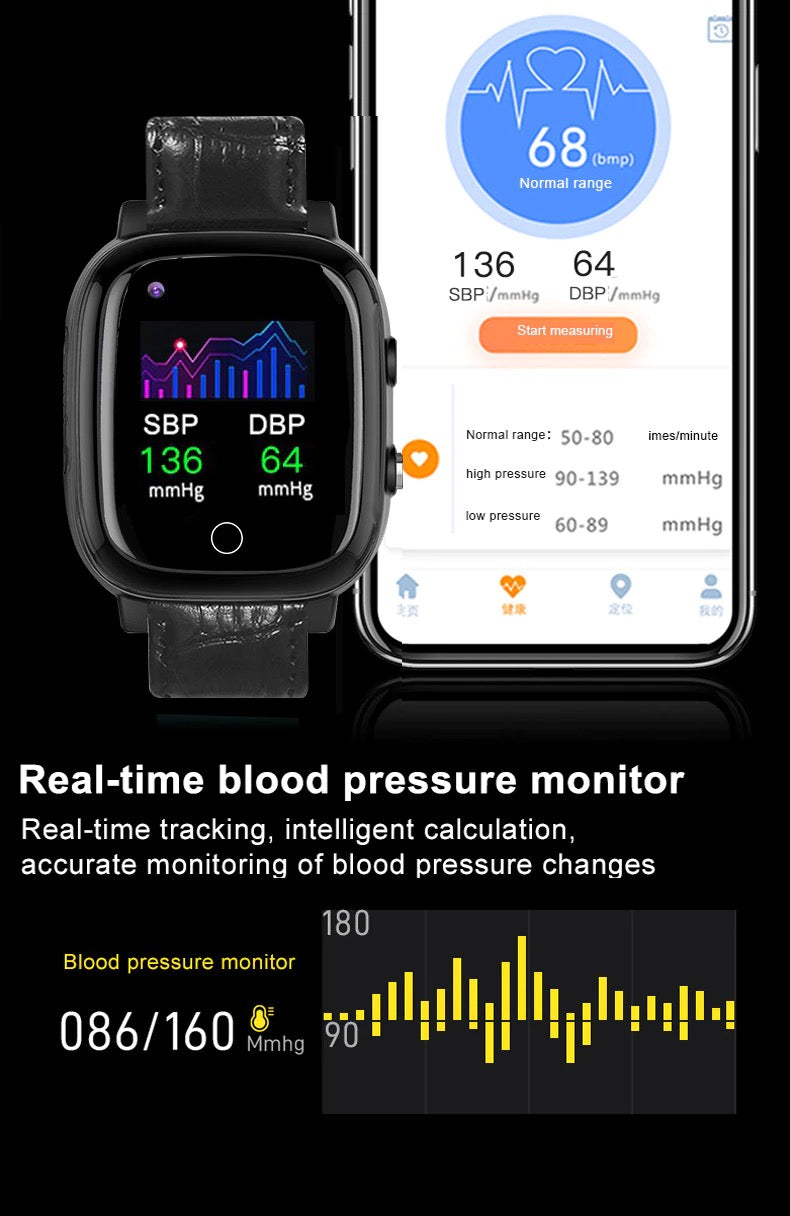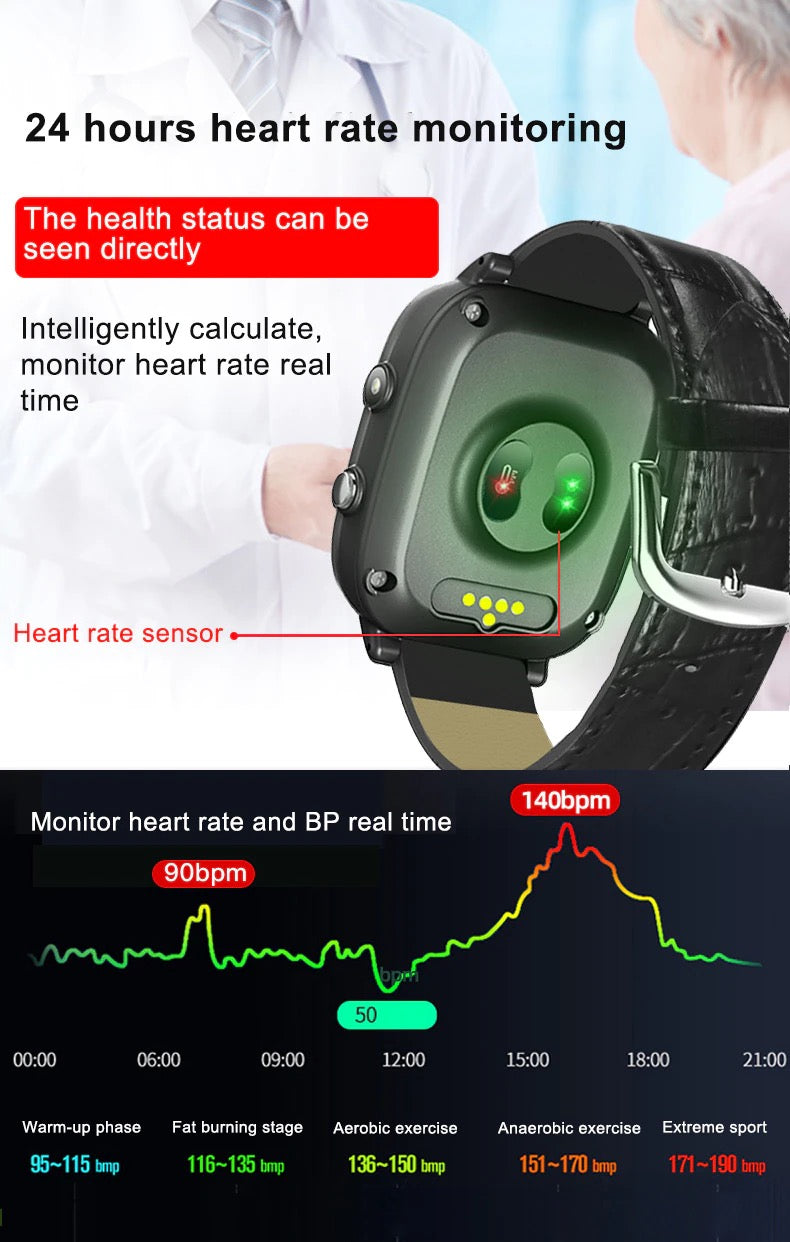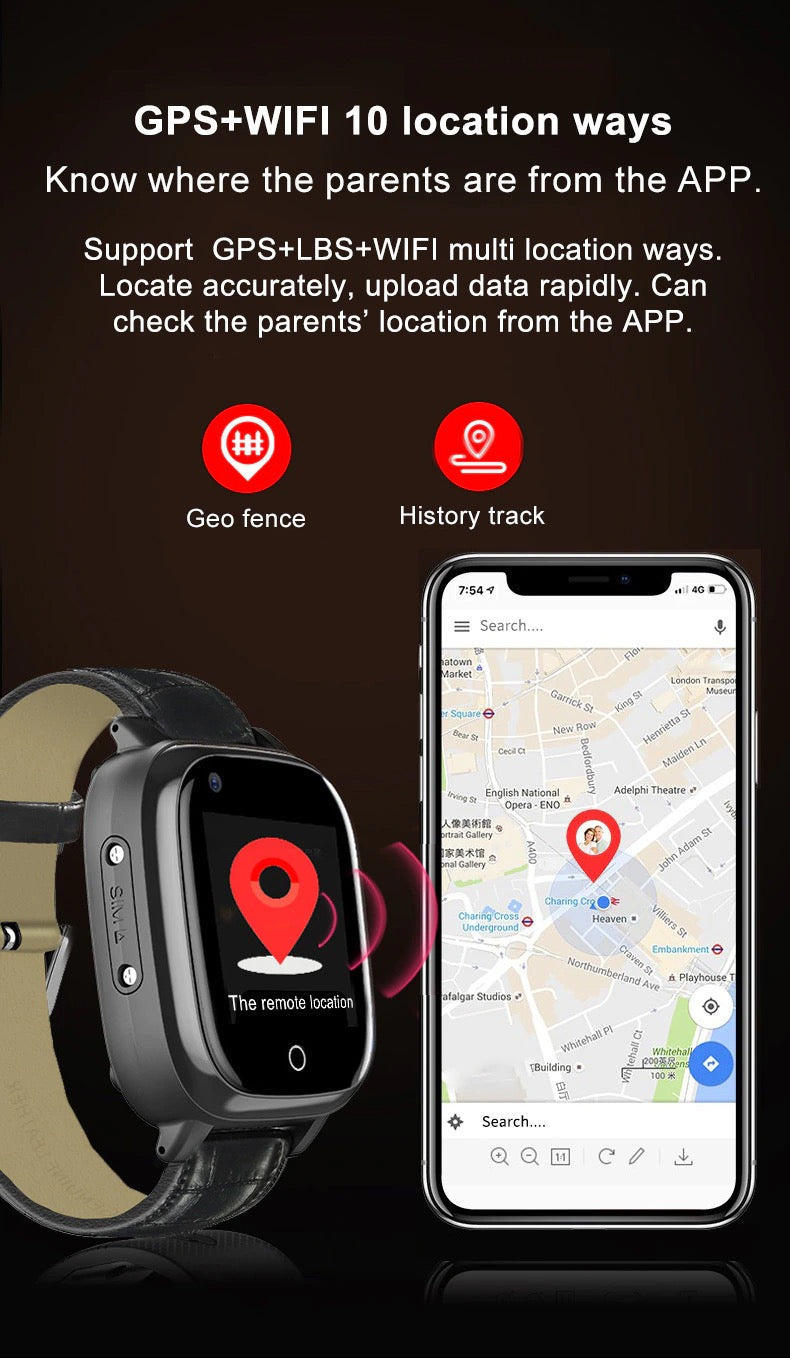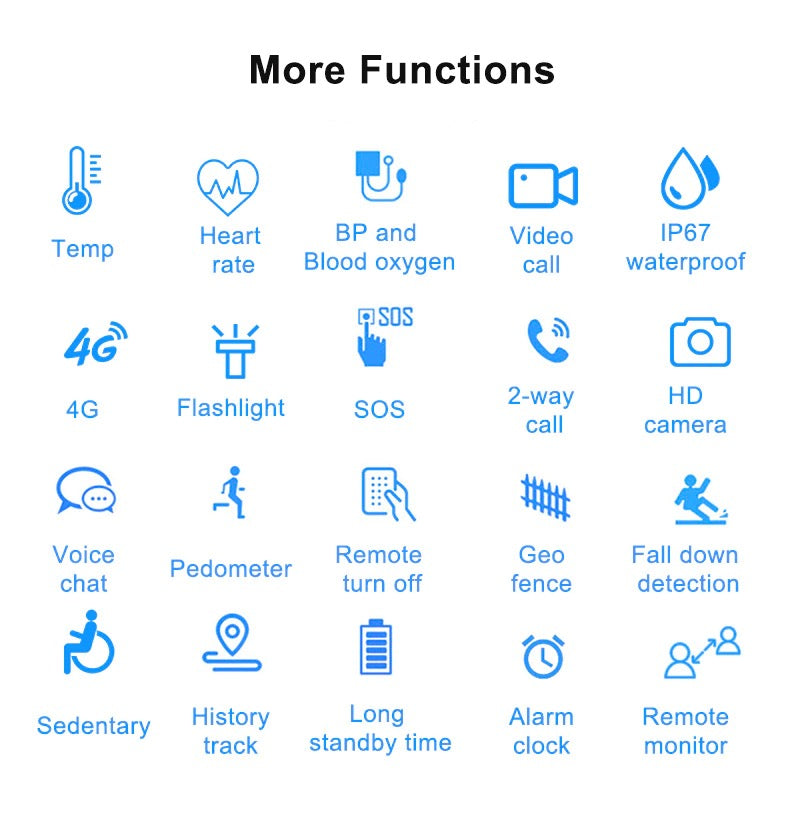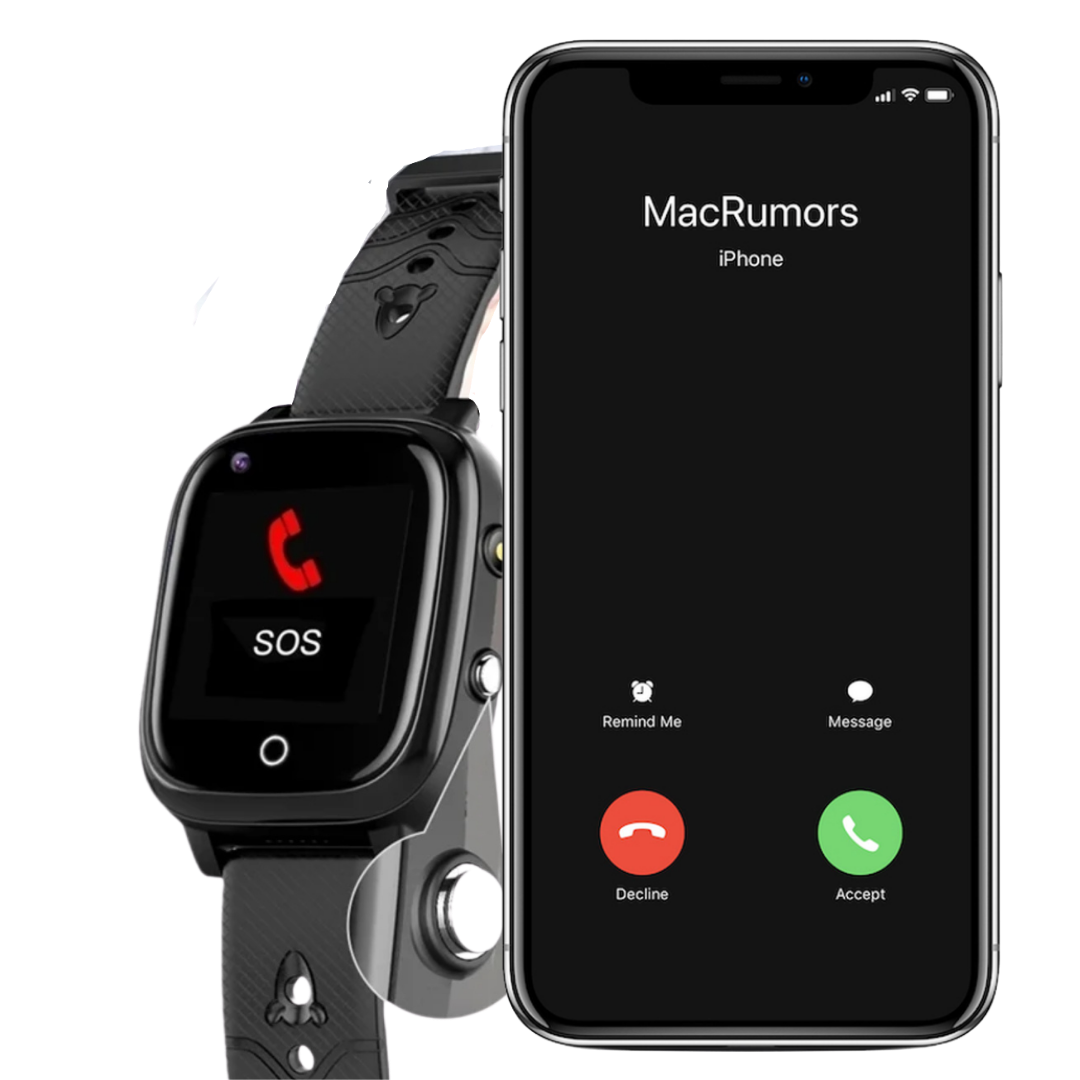 Are you or a loved one at risk for falls?
Med-Watch is equipped with advanced sensors and algorithms that can detect falls and send an alert to your emergency contacts, providing peace of mind and protection at all times.
And that's not all - our watch also comes with a range of other features to help you stay connected and healthy, including blood pressure and heart rate monitoring.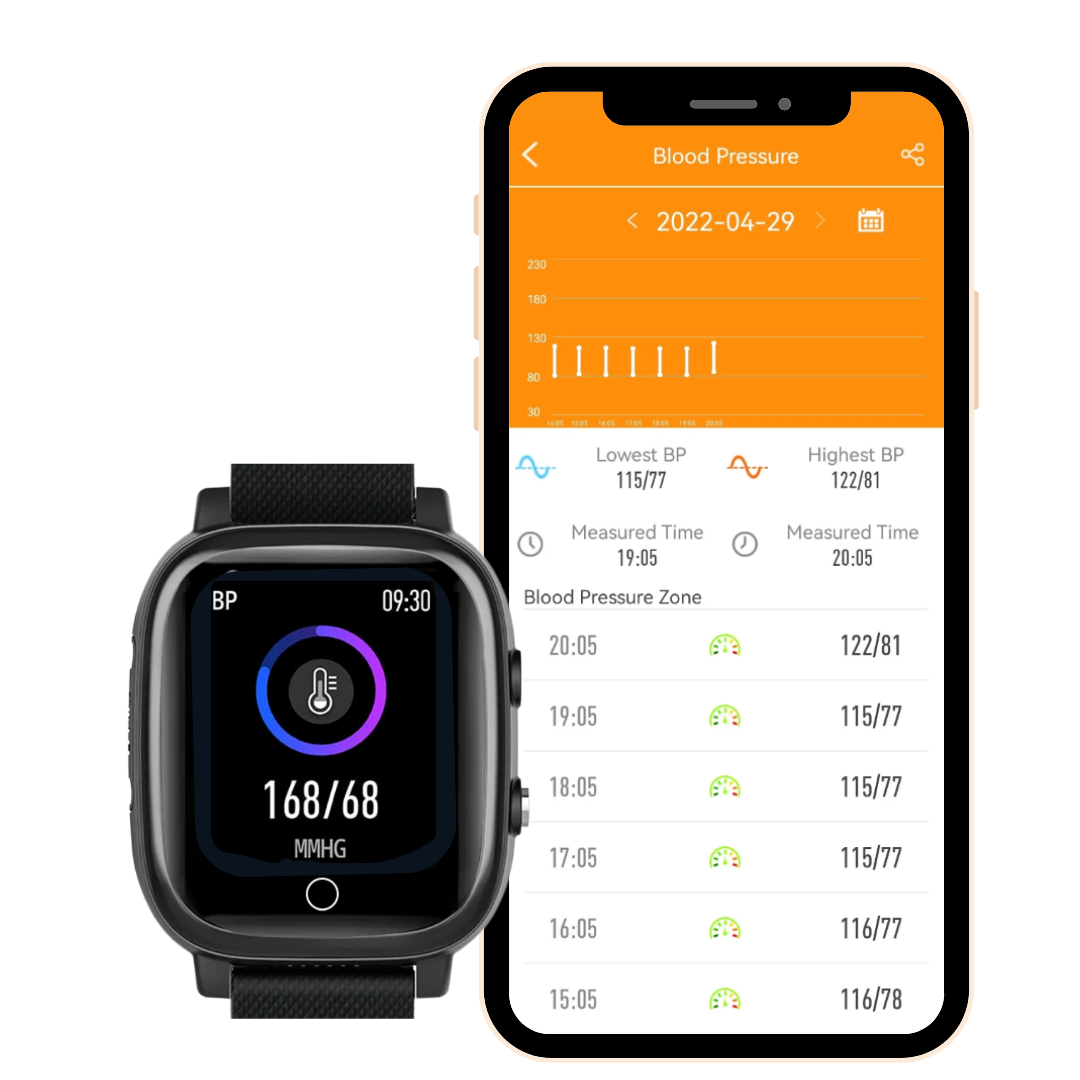 Blood Pressure anytime, anywhere.
Med-Watch™ – the ultimate Blood Pressure Watch.
Equipped with a new cutting-edge technology using a technique called photoplethysmography (PPG), Med-Watch™ provides precise blood pressure readings in just 30 seconds allowing you to focus on what truly matters – spending cherished moments with your loved ones.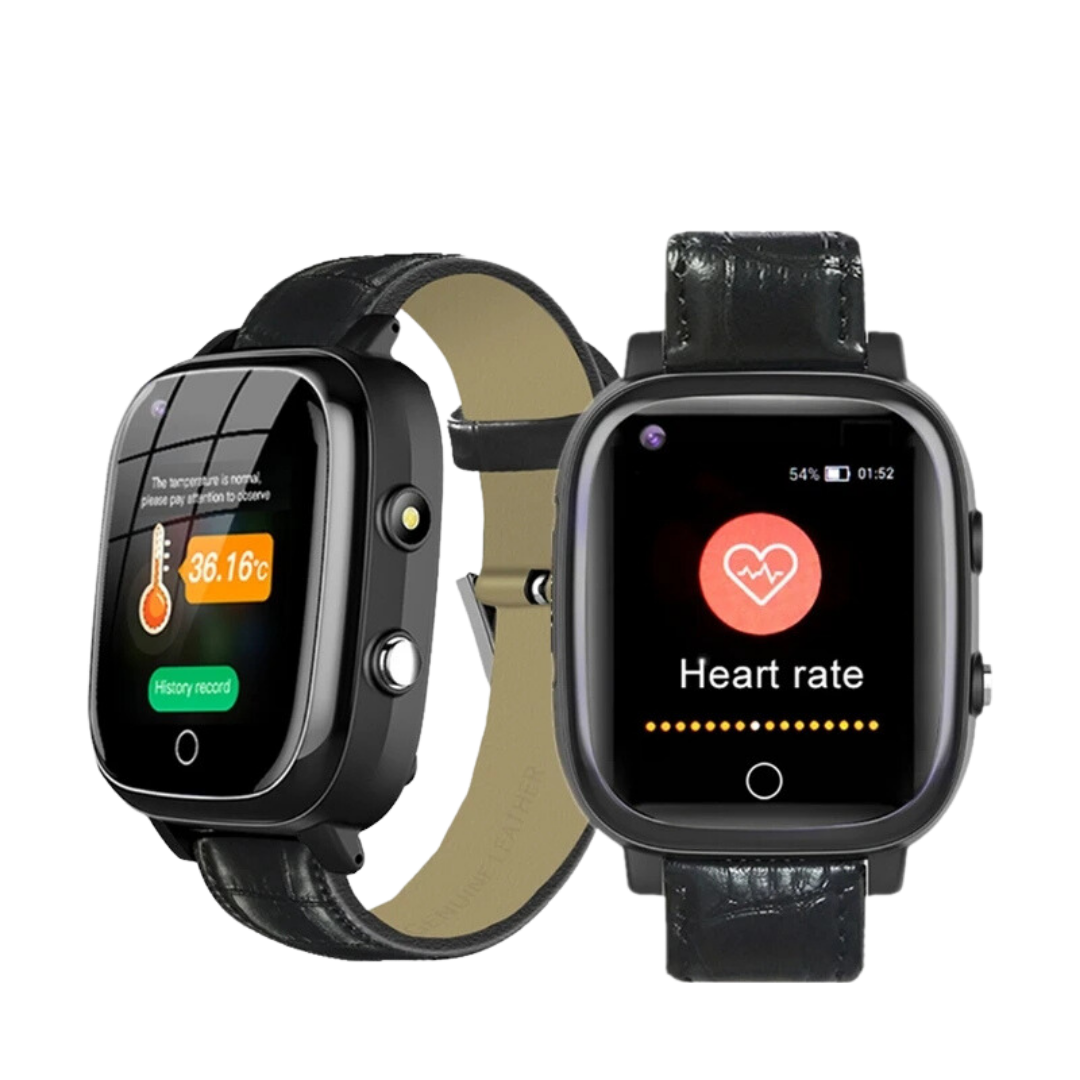 Check Temperature, Heart Rate And Blood Oxygen
You deserve a life full of joy, happiness and peace of mind. Stay ahead of potential health risks by continuously monitoring vital health indicators with ease. From now on, you have control of your health.
Sleep Optimization

Track your sleep patterns and wake up rejuvenated every day.

It has been proven that sleep is the #1 reason for good health. 

Comprehensive Fitness Tracking

Track steps, Distance and Calories burned to asses the impact of your daily activities on your heart health and make informed decisions for a healthier lifestyle.

Stay Connected With Your Loved Ones

The Med-Watch can make video calls, sent messages and even emails right from your wrist. You won't ever miss anything important again.
Real-time Health Coaching with SeTrack App
Access Comprehensive Health Stats on Your Phone and Master Your Well-being Without Any Monthly Charges (Compatible with both Android and iPhone)
Plus, receive daily actionable insights tailored to your unique data, empowering you to take charge of your well-being and live your best life.
What Can Med-Watch Do for You?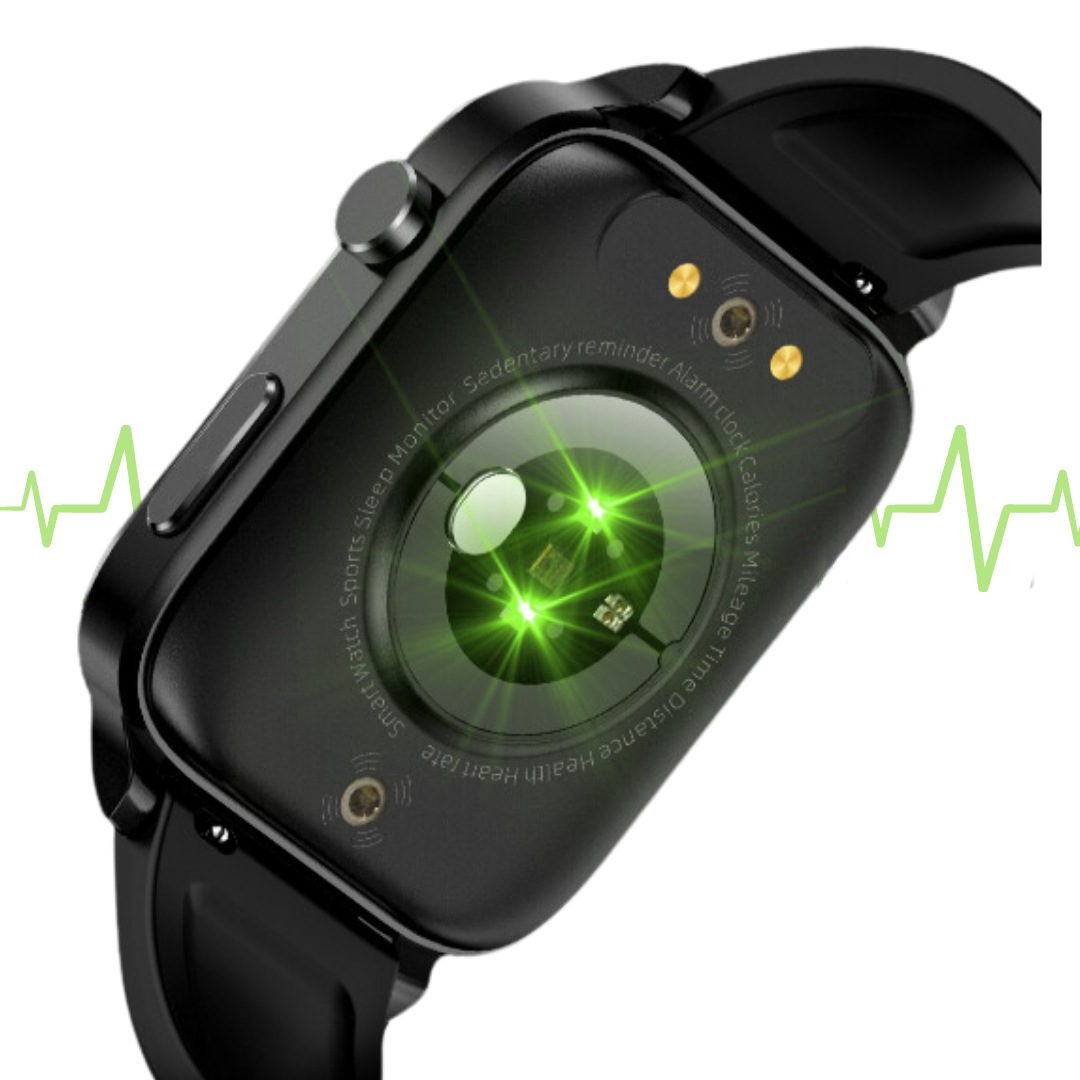 How does the Fall Alert Watch work?

The fall alert watch can detect falls and send alerts to emergency contacts or services. It works by using sensors to detect sudden movements or impacts that may indicate a fall.
How long does the battery last on the fall alert watch on a single charge?

The battery life lasts for up to 7 days on a single charge may vary depending on usage.
What happens if I fall and trigger the fall alert?

When a fall is detected, the fall alert watch will typically emit an alarm or vibration to alert the wearer that a fall has been detected. If the wearer press the SOS button the watch send alerts to designated emergency contacts or services.
Do i have to use it with a smartphone?

The fall alert watch can be used to track health features on its own without the need for a smartphone. However, for features such as call and SOS functions, the watch needs to be connected to a smartphone.
Do i need a Sim Card?

Yes, we recommend getting a SIM card from your local carrier to fully utilize the call and SOS functions of the fall alert watch. With a SIM card, you can access the cellular network and make calls or send SOS alerts in the event of an emergency. Without a SIM card, these features may not be available. Sim Card is not included with this watch.
Does it require a monthly subscription?

No, the fall alert watch does not require a monthly subscription. All of its features can be used without any additional fees or costs.
How does it take Blood Pressure Readings?

The Fall Alert Watch utilizes the latest sensor technology to take your blood pressure readings with precision and accuracy. Equipped with infrared LEDs and photodiodes, our sensors illuminate the blood vessels on your wrist, while calculating the amount of light reflected back. Advanced algorithms analyze this data and generate a comprehensive report of your blood pressure and overall health.